On Demand Information
Keeping an eye on your business should be simple. Harnessing state of the art SaaS technology, Aguardion takes the guesswork out of collections and gives you real-time, on-demand information that keeps you on top of your business.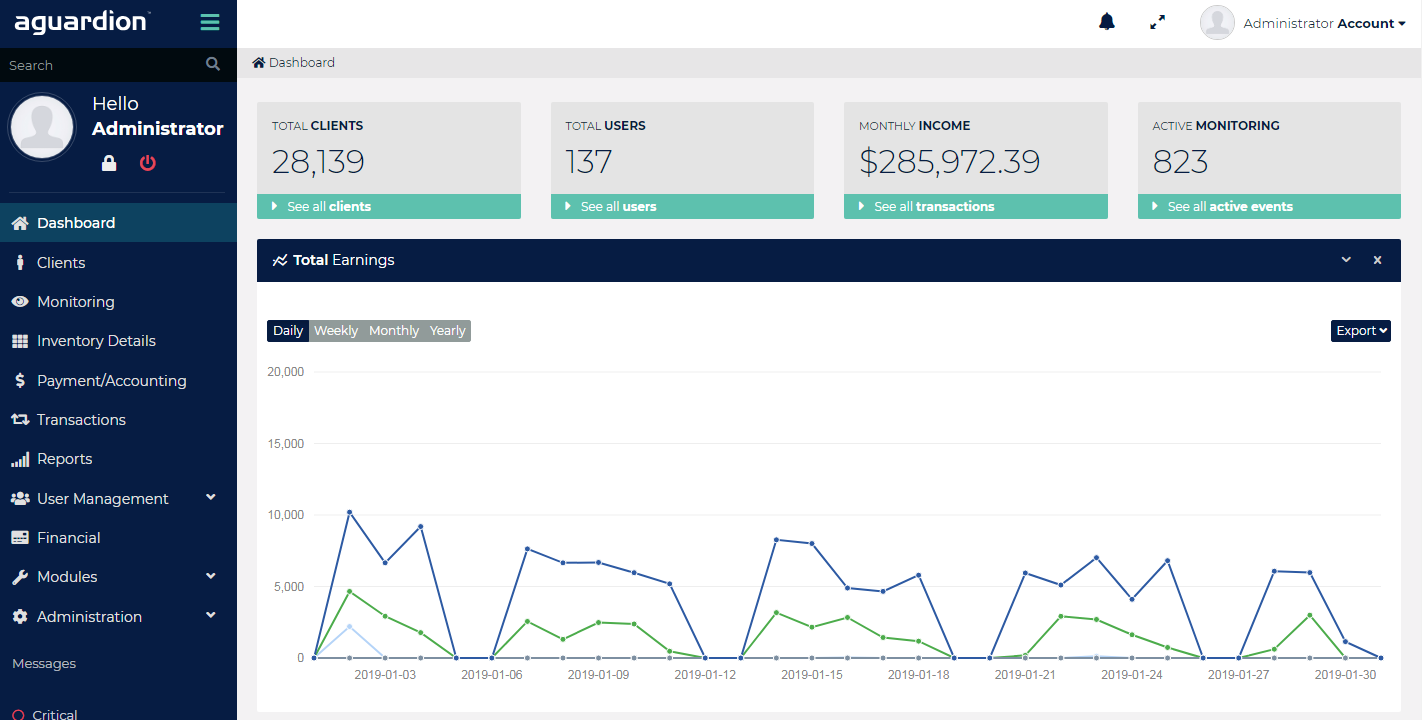 Taking the guesswork out of your business is at the core of our belief system here at Aguardion. By providing you with information that you can use you are able to make decisions on where to take your company next.
To find out more, contact us today for a demo of what Aguardion can do for you.