Financial Management
Monitoring companies have a myriad of complexities to deal with beyond a just their client base. Aguardion eases that burden by providing financial administration, streamlining the collection process and allowing you to get ahead of clients in arrears. Our easy to understand interface allows you to focus on growing your business and puts real-time data in your hands.
Aguardion is able to provide financial administration services for your company. We know that it's tough to grow your business when you are continuously "in" your business. That's why monitoring companies turn to Aguardion for critical business service needs. From CFO level expertise to daily, back-office operations, and everything in between, We can partner with you to professionally manage the financial aspects of your businesses. We work with a wide variety of small to medium-sized organizations, customizing our solutions to meet their specific needs and budgets.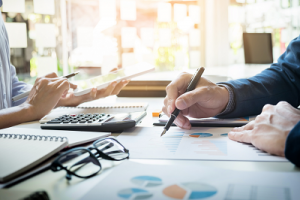 Here's what you get with our CFO Services…
More time to focus on your core business.
A better understanding of the financial side of your business.
A readily available sounding board to help you with those tough business decisions.
The comfort from knowing that a professional is overseeing, protecting and constantly improving the financial side of your business.
Budget preparation and monitoring.
Profitability analysis by service or product line.
Trend analysis.
Assistance in defining long-range plans and the quantification of goals.
Cash management.
Liaison with bankers, attorneys, vendors, insurance agents, etc.
Assistance in obtaining financing from banks, including assistance with negotiations.
Development of company accounting procedure manuals.
Analysis of equipment purchases, expansions, etc.
Mergers and acquisitions assistance
Custom designed collection policies and procedures
And more
Here's what you get with our Small Business Accounting Services:
Bookkeeping / Reconcile your bank accounts
Accounts Receivable
Accounts Payable
Invoicing / Medical Billing
Income Statement
Balance Sheet
Bill Paying
Payroll
And more
Contact Us today to find out more about how Aguardion is able to help you with your financial administration.